The wedding day is really special for people and equally special is the propose day. There is so much pressure, goosebumps, butterflies and lot more. There's confusion and there's nervousness too.
A propose day is really important and the same needs to felt by your partner too.
To make his marriage proposal special, A Chinese guy named Chen Ming gifted his girlfriend 25 iPhone X smartphones. And this was not it, he laid them down in the shape of heart and decorated it with a lot of rose petals. Her friends also helped him in drawing the girl to the spot where he could propose.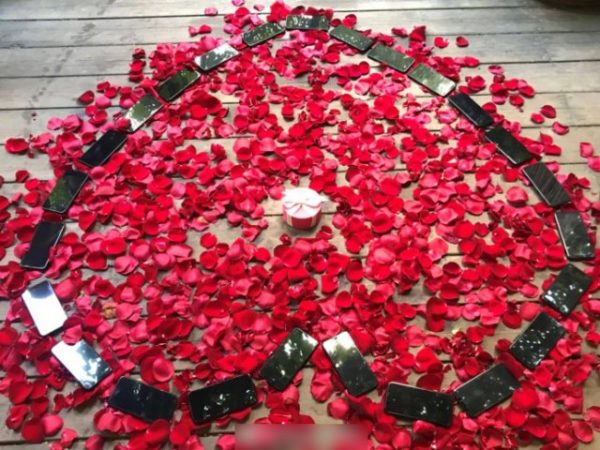 The boy finally went down on his knees and proposed the girl named Lee for marriage and she said, Yes.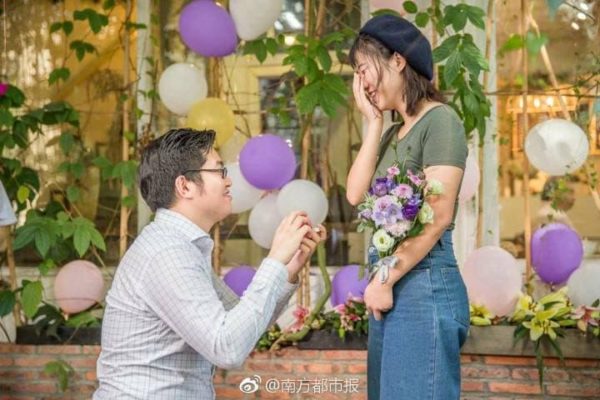 Now you would be totally judging them for this expensive proposal, but the guy gifted her iPhone Xs instead of other things because both of them share a common love of smartphones and games. In fact, they met two years back through a game that Chen had developed. Gaming has reportedly been a big part of their relationship since then. Now you would ask why 25 phones? The number was to signify the age of Lee.
Now the question comes, how the girl is going to use these 25 phones. They are too many, right? Well, they have gifted these phones to the friends who helped him in proposing the girl.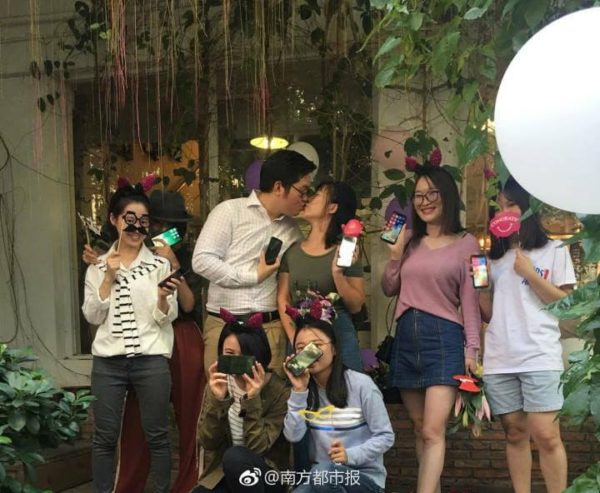 Well quite an expensive proposal, but totally worth it. An iPhone X costs Rs 82,500 approx in China and 25 phones means a cost of Rs 20,62,500. That's why we call the love blind.
The photos of the proposal went viral on Chinese social media and from there it went all over.
What are your thoughts on it?